Changing education through the practice of yoga
Yoga Ed. is a national and international program written by teachers for teachers and substantial empirical evidence shows that the Yoga Ed. curriculum and lessons help support brain growth and development, reduce stress and anxiety, increase cardiovascular and respiratory health, and improve sleep quality. Students achieve greater academic success and higher GPA's! (Slovak Study 2003) The curriculum and lesson plans are aligned with the National P.E. Standards.
Empowering teachers with tools that will effectively change student self-awareness, focus and confidence is one of the most rewarding experiences of my teaching career.
Yoga Ed. provides training and classes for:
Classroom teachers wishing to incorporate yoga tools for short brain breaks to 50 minute lessons. (Chair and Mat yoga options)

2 hour continuing education workshops
4 hour continuing education workshops
8 hour continuing education workshops

Students:

Pre-K
Elementary
Middle
High
After-school programs
Student Athletes
Summer programs
Yoga classes for at-risk youth

Programs for yoga instructors and classroom teachers

PI1 Foundations: Teaching Children's Yoga // Ages 3 to 12/Grades Pre-K to 5th
PI2 Building Blocks: Teaching Teen's Yoga // Ages 13-18/Grades 6th to 12th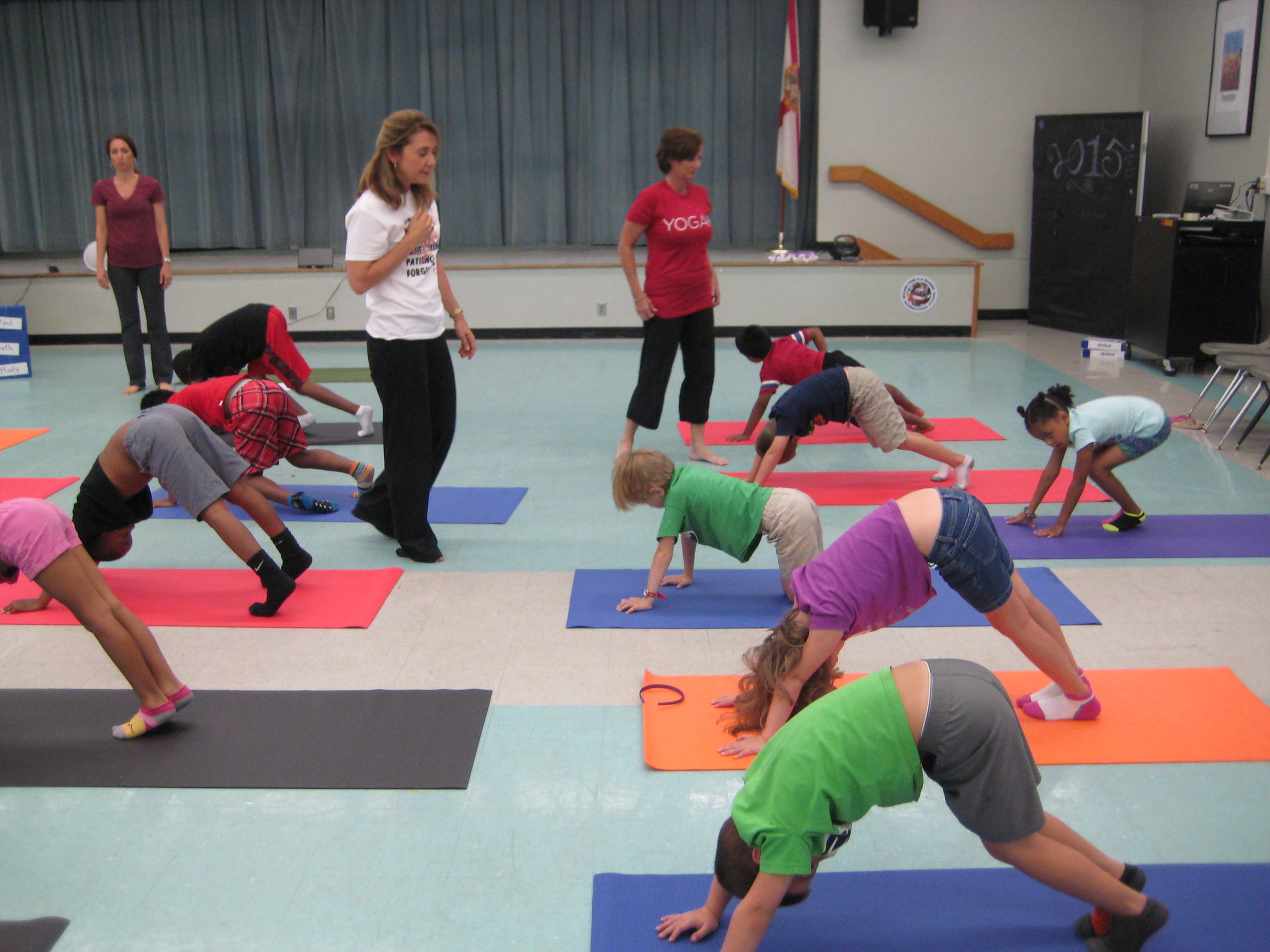 Time and time again I have witnessed even the most withdrawn or recalcitrant child self-regulate behavior by using the 4 Yoga tools of breath, poses, game or partner poses and relaxation.
For prices and availability for schools and health care facilities, please call 813-294-1362.
For schedule of upcoming Professional Institutes, visit my Events page.